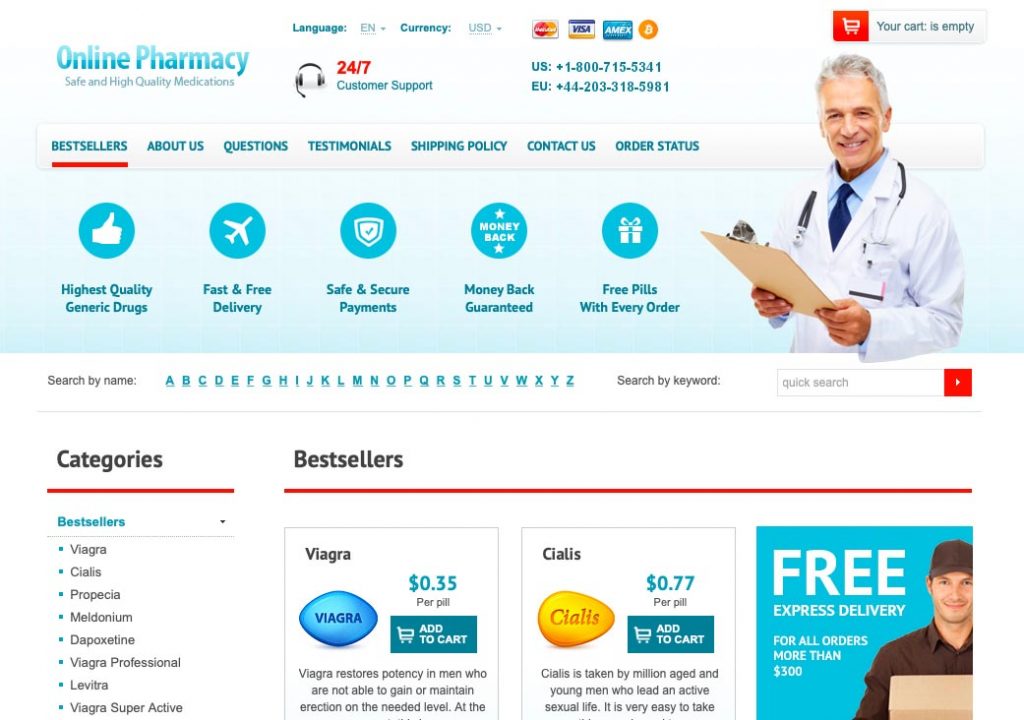 24h-DrugsStore.com is an online pharmacy promising safety and security. They also claim that they are selling the highest quality medications, but can you really trust them? Our look at the things this drugstore is doing suggests that they are putting their customers at a great deal of risk.
Domain Details
Date of Registry
2017-04-28
Country
United States
Main Details

Drugstore Name
Online Pharmacy
Address
Fake
Regulatory Approvals
LegitScript
Rogue status
CIPA
✖
Other
✖
Contact Info
Free Number
+1-800-715-5341
+44-203-318-5981
Contact Form
✔
E-mail
✔
Shipping Methods
Standard Mail
✔
Express Delivery
✔
Free Shipping
✔
Payment Options
Card
✔
E-Check or Personal Check
✖
American Express, Western Union
✖
Domain Name Information
Information in the domain database shows that this pharmacy has been online for as long as four years. This is longer than many online pharmacies we look at and could indicate that they are less likely to be a scam.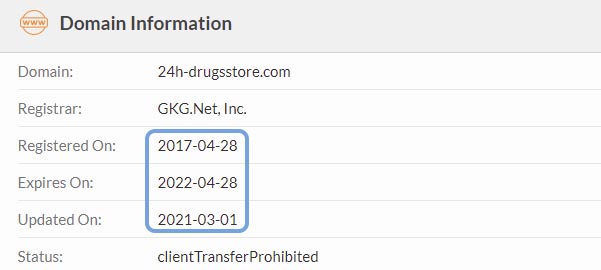 However, there isn't any information about who owns this store in the database. Instead, a domain privacy service has been used to hide these details. While this is less than ideal, it is something that reputable businesses sometimes do as well, so shouldn't be seen as an indication that this pharmacy is automatically a scam.
Business Profile
Checking the contact page for this pharmacy shows that this business is operated by the Europharm Group Inc. While this might sound good and reassuring, it's really isn't.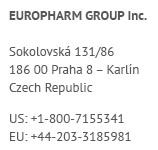 We have seen this business name many times before along with their address in the Czech Republic, and it doesn't seem to be a genuine business.
We have found nothing to indicate that this business is really operating from where they do, with no official government records confirming this.
Regulatory Approval
The pharmacy doesn't display any regulatory seals on its pages. This is what we normally expect to find from reputable pharmacies, and the lack of accreditation here is concerning.
Without regulatory approval, it is more likely that the pharmacy is selling pills from unreliable sources. And also, if a pharmacy is willing to ignore regulations designed to keep customers safe, are they really somewhere that you want to trust your credit card details with?

We can also see that LegitScript considers them to be a rogue business.
Pills Sold
The medications on sale in the store are cheaper than in a brick-and-mortar pharmacy. And while this is a good thing, you still need to be cautious.

For instance, the pharmacy is selling generic medications but they don't give details of who has manufactured them. This isn't great and could mean that's the pills are coming from unreliable sources.
There are horror stories of medications being produced in people's backrooms in third-world countries, and you have no way of telling if that is what is going on here.
The drugstore seems mostly focused on selling men's health pills, but other treatment options are available and include:
Muscle relaxants

Depression treatments

Cholesterol-lowering pills

Antibiotics
As well as not knowing who has manufactured the pills, we also don't know where they are dispensed from. While the pharmacy might want to suggest that they are dispensed from the address in the Czech Republic, this is just an office building and might only be a mailbox, in fact.
We don't know where the pills are dispensed or even which country it is being done in. This makes them more likely to be a scam.
Payment Methods
If you decide to make the rash choice of purchasing from this pharmacy, you will find yourself on a different website to complete the transaction. The website does have some security, and it allows you to pay using:
Shipping
Shipping from this pharmacy is a choice between airmail and EMS. Airmail is the slower option but the cheaper option at $14.95. EMS will cost you $29.95 with expected delivery in up to 8 business days. The pharmacy does also try to charge you delivery insurance at $6.95, though you are able to opt-out of this if you wish.
24h-DrugsStore.com Reviews
There are some customer testimonials on the website. These 24h-DrugsStore.com reviews might appear reassuring, but they aren't. They are fake customer testimonials that we have seen many times before on other websites and shouldn't be trusted.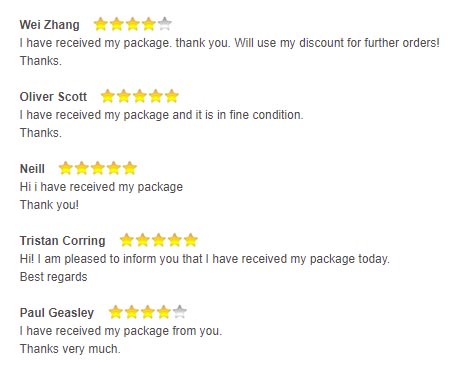 The use of fake feedback like this is a common practice found on many scam pharmacies. They do it to make it seem like they are trustworthy, but it is obvious to us that they are not.
Conclusion
There are problems with every aspect of what this pharmacy does. They don't have any regulatory approval, and we don't know where their pills are from. They are using fake business details to appear reliable, but it seems more likely that they are trying to rip off customers.