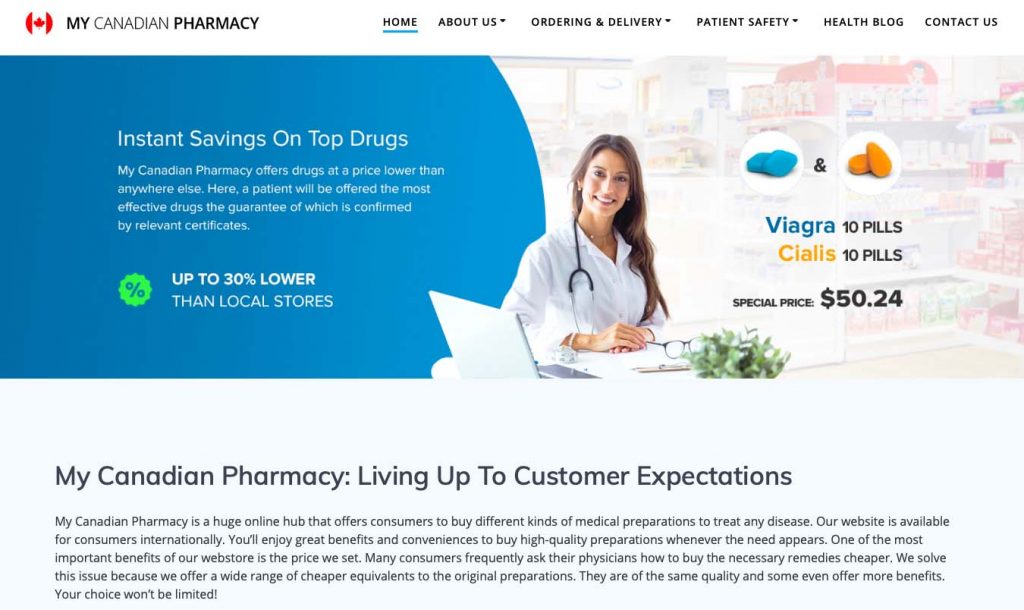 AppPharma.com is an e-commerce website whose main product range is made up of male supplements. However, it also sells a few more products in different categories. What is interesting is that this pharmacy website has a generic logo that says 'My Canadian Pharmacy'. This logo can be found on a number of other mostly fraudulent pharmaceutical websites. In this article, we will discuss this and other suspicious aspects of this e-pharmacy.
Domain Details
Date of Registry
2007-08-23
Country
Canada
Main Details

Drugstore Name
My Canadian Pharmacy
Address
✖
Regulatory Approvals
LegitScript
Not in the database
CIPA
✖
Other
✖
Contact Info
Free Number
+1-888-524-7141
+44-808-189-1420
Contact Form
✔
E-mail
✔
Shipping Methods
Standard Mail
✔
Express Delivery
✔
Free Shipping
✔
Payment Options
Card
✔
E-Check or Personal Check
✖
American Express, Western Union
✖
Domain Info
The domain of this online drugstore was first put into use on the 23rd of August 2007 with the latest time that the domain was updated being on the 4th of June 2021. Additionally, the expiration date was set to the 23rd of August 2022.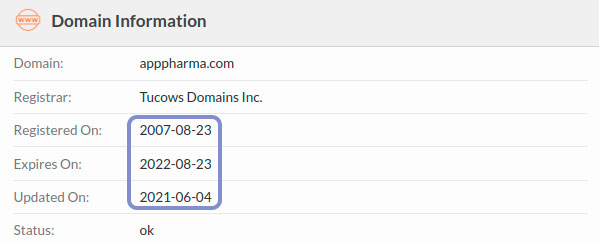 The amount of time that this e-commerce website has been in business is heavily misrepresented. At the bottom of the online drugstore, it says that they have been in business from 2002 onwards. This is simply not true.
Business Profile
The registrar of this pharmaceutical website is a for-profit company called Tucows Domains Inc. Furthermore a separate non-related company called Contact Privacy Inc. is listed as the registrant contact. Due to this, it is not possible to identify who owns this pharmaceutical platform.

On Scamadviser, this e-pharmacy has a trust score of 100 out of 100. The main reason for this is that the drugstore website has been around for a very long amount of time.
Regulatory Approval
It is not surprising that this drugstore platform also happens to not be regulated. We were able to verify that this e-commerce website is not a member of government-approved regulatory organizations such as MIPA, the CPA, and CIPA.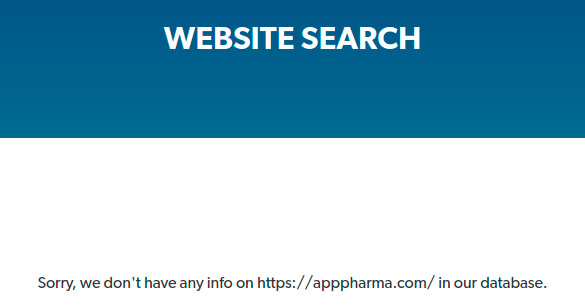 On LegitScript, the pharmacy website is not known to LegitScript. This shows that it is not a popular pharmaceutical store.
Products and Pricing
One of the false claims made by this drugstore website is that it has over 20,000 products for sale. In reality, this is not true, there are only a few hundred medical items sold at this drugstore platform.

Best-Selling Products on This Platform
Promo codes are accepted on this online pharmacy. By using a valid promo code you are able to qualify for a 7% discount on products that you purchase from this e-commerce website.
Asthma, in the asthma product category you are able to purchase pill-based medication that helps with treating the symptoms of asthma. Additionally, you can purchase asthma pumps that help keep asthma attacks under control.

Weight Loss

, losing weight is easier said than done especially if happen to be severely obese it can be a long and strenuous process. Thanks to the medication available here, you are able to buy medication that helps you lose weight faster and also feel hunger less.

Cholesterol

, we need cholesterol to survive but too much of it can become deadly. If you are suffering from high levels of cholesterol, then the medication sold here will help you to overcome this issue.

Men's Health

, the majority of products located in the 'Men's Health' section are male supplements that work by increasing stimulation and enjoyment during intimacy.

Hormones

, five different hormone supplements can be found at this e-commerce pharmacy. These include hormones produced by the thyroid gland which help with health conditions such as hypothyroidism.
Payment and Shipping
Currently, there are two different payment options available on this pharmacy platform. The most popular one is likely the credit cards, from Visa, Mastercard, Diner's Club, and JCB. On the other hand, customers are able to pay using cards from the ACH service, which allows for international bank transfers.

There are also two shipping methods, the Standard shipping method is the cheaper one of the two. However, it takes on average between 14 to 21 days to be fulfilled. Alternatively, for the Express option, you will just have to wait from 5 to 9 days although it is more expensive.
Customer Reviews
There are no existing reviews about this e-commerce drugstore. Instead, there are reviews for a similarly named company called APP Pharmaceuticals that are not related to this e-pharmacy.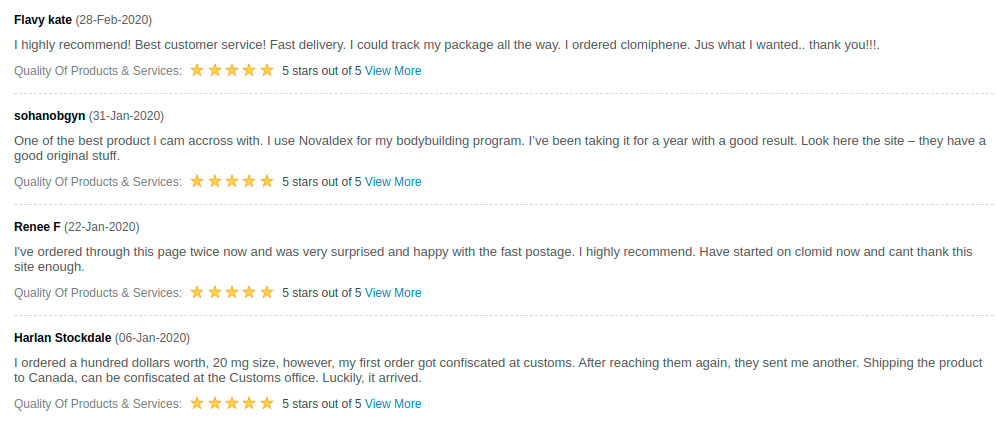 A 'testimonials' page does exist on this drugstore platform. Here are located a very large number of testimonials that happen to be mostly positive. At the same time, it is very likely that all of these testimonials are created by whoever happens to own this pharmaceutical platform.
Is it a Scam or Legit?
This e-commerce pharmacy is a scam, things are simply not adding up. There are two templates that this drugstore website uses which is highly unusual in itself. A likely reason is that the fraudulent online retailer frequently changes its design in order to fool its victims and hide from law enforcement.
On URL Void, this pharmaceutical website was at the time not connected to any warnings or reports of fraud.
Conclusion
To conclude, Apppharma.com is a pharmaceutical website whose promises are not genuine. What is interesting to note is that there are old news reports about an organization called 'APP Pharmaceuticals' that we briefly touched upon in the review section of this article. It seems that this online pharmacy is not as old as it may seem. Instead, they have acquired the domain of another defunct company that was established in 2007.