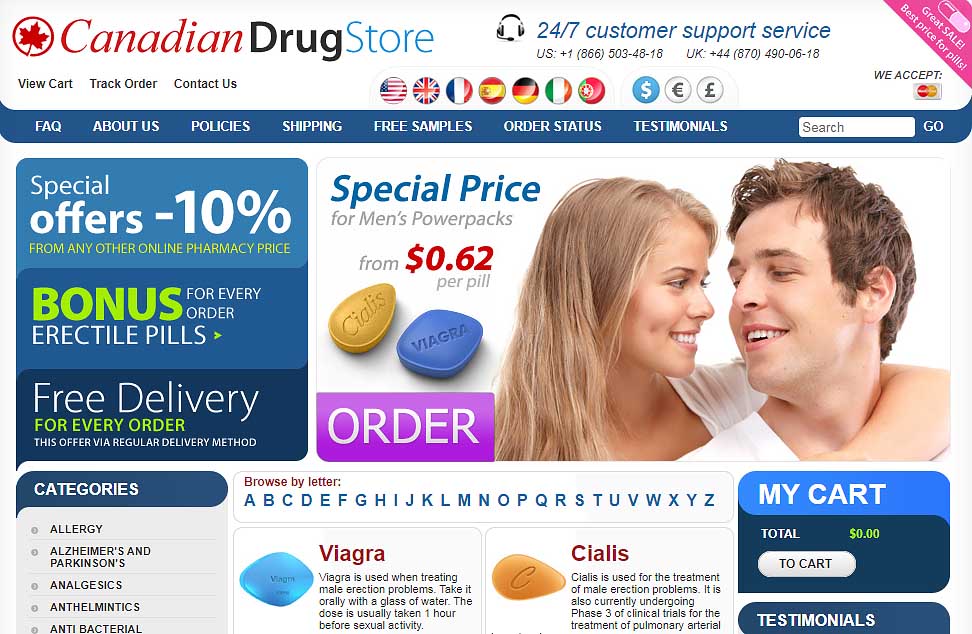 Family-Pharmacy.net presents itself as a Canadian store with low prices and happy customers. Our look at this drugstore, however, shows that the truth is very different. Don't place an order on this store before learning the true situation behind the business.
Domain Details
Date of Registry
2019-05-10
Country
Pakistan
Main Details

Drugstore Name
Canadian Drugstore
Address
Unknown
Regulatory Approvals
LegitScript
Rogue status
CIPA
✖
Other
✖
Contact Info
Free Number
US: +1-866-503-4818
UK: +44-870-490-0618
Contact Form
✔
E-mail
✖
Shipping Methods
Standard Mail
✔
Express Delivery
✔
Free Shipping
✔
Payment Options
Card
✔
E-Check or Personal Check
✖
American Express, Western Union
✖
Domain Name Information
We can see from the domain records that this pharmacy hasn't been in business for very long. With their site's domain having only been registered for a few months, they won't have had time to build a successful track record of happy customers. This makes them more likely to be a scam in our experience.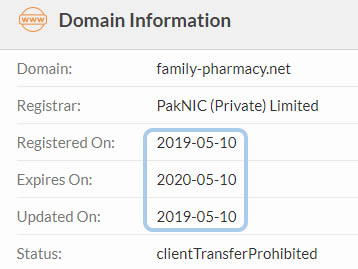 It is normally possible to find out some information about who has registered the domain name from the records, However, there isn't any data here, instead, it says "Data protected under GDPR".
The European GDPR rules are only meant to apply to individuals, so we can assume that a person rather than a business organization has registered this domain.
A Pakistan based domain register was used to create the website address. From this, we can assume it is most likely that the owner of the site is also in Pakistan.
Business Profile
When we go to the site the most obvious thing to notice is that they call themselves "Canadian Drugstore". They also use the business name "CanadianDrugstore Ltd" but don't provide a business address. This information doesn't match up with the information indicated in the domain name records. Anyone can put up a website claiming to be based in Canada, how can we tell that this is genuine?

One thing we can do is check to see if their business name is registered with the Canadian Government. A quick search shows that they aren't registered in the Government database.
This shows us that they aren't a genuine Canadian based business as they want you to believe.
Regulatory Approvals
There are a small number of Canadian regulatory associations and this store isn't members of any of them. This further indicates that this isn't a genuine Canadian drugstore as they claim.
This pharmacy has been reviewed by LegitScript and their conclusions aren't good. They give the store their lowest available rating.

Medication Offered
This store offers generic pills to customers. Their prices are higher than many other online stores despite the meds being generic, however. Treatment options include: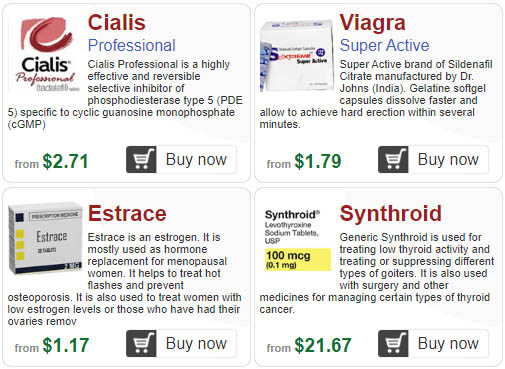 Antivirals

Cholesterol

Eye care

Heartburn

Men's health
They say that the pills are dispatched to you direct from the Indian manufacturers.
While this might seem like a good thing, it actually isn't. Reputable manufacturers aren't particularly likely to be involved in this sort of arrangement so you are more at risk of getting low-quality medication through this setup.
Payment Methods
When trying to purchase from this store you find that you are transferred to a website called "Instant Checkout". This site does have the minimum level of security you would expect from an e-commerce store and they only accept payment through Mastercard.
This restriction in payment options means that many people won't be able to complete a purchase and shows that they aren't a professional business. You wouldn't expect to restricted to a single payment option on any reputable e-commerce site.
Shipping
A choice is offered between the slower airmail or a courier service which has the benefit of tracking. Courier delivery costs $19.95 and is expected to take up to 9 days to arrive. Airmail takes two or three weeks and is currently free.
Family-Pharmacy.net Reviews
Their testimonial page contains 11 Family-Pharmacy.net reviews. This feedback is all very positive as you would expect. While 11 customer testimonials may not seem many, it is actually a lot for a business that has only been operating for a few months like this one.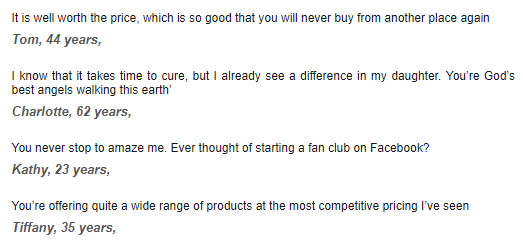 This leads us to the suspicion that these aren't real customer comments. The use of fake feedback is common with scam pharmacies and since these are very generic, in nature, this is likely to be the case here. Fake testimonials are used to make the store seem reliable and make more people complete orders with the pharmacy.
Conclusion
Our review of this pharmacy business has shown us that they are more than willing to lie to customers. They are claiming to be a Canadian business when they aren't and using fake customer testimonials. All of this shows that you shouldn't put your trust in this scam pharmacy.
Possible alternatives

---