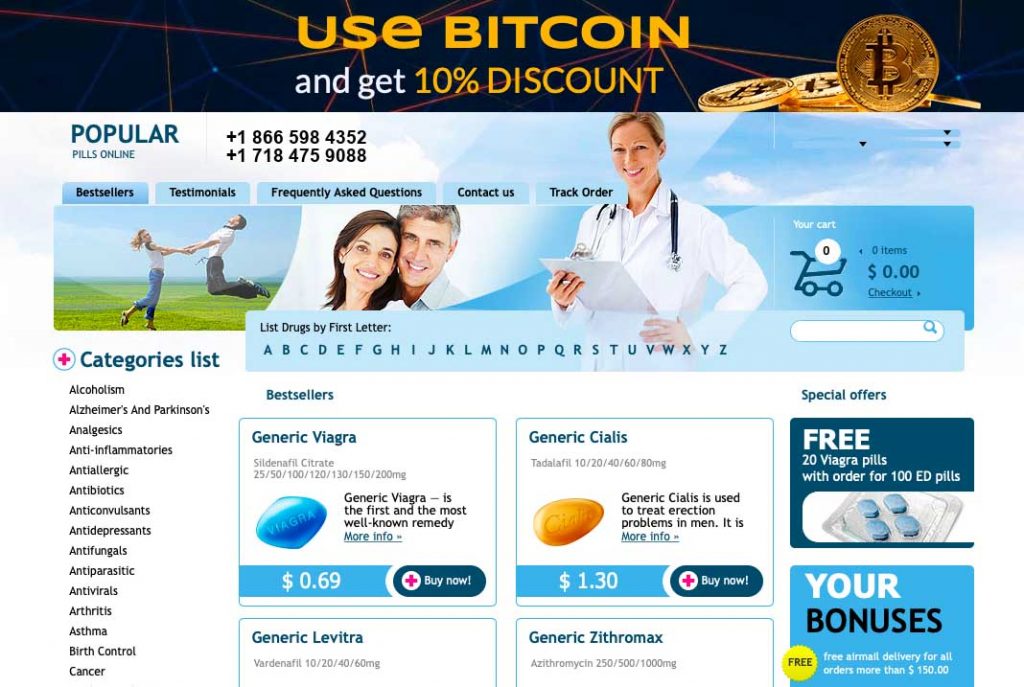 iUSHealthStore.com is a drugstore platform that markets a large selection of medical products. Two different US-based phone numbers are listed at the very top of this e-commerce website. There was also a link to a live chat, which we tried to test but did not work at the time we were conducting our research. In this article, we are going to provide a detailed overview that will also address whether this e-pharmacy is actually safe to use.
Domain Details
Date of Registry
2020-12-21
Country
United States
Main Details

Drugstore Name
Popular Pills Online
Address
✖
Regulatory Approvals
LegitScript
Rogue status
CIPA
✖
Other
✖
Contact Info
Free Number
+1-866-598-4352
+1-718-475-9088
Contact Form
✔
E-mail
✔
Shipping Methods
Standard Mail
✔
Express Delivery
✔
Free Shipping
✖
Payment Options
Card
✔
E-Check or Personal Check
✖
American Express, Western Union
✖
Domain Info
The domain used by this online drugstore was set up on the 21st of December 2020 and it was then updated on the 15th of September 2021. To add to this, the expiration date was set to the 21st of December 2025.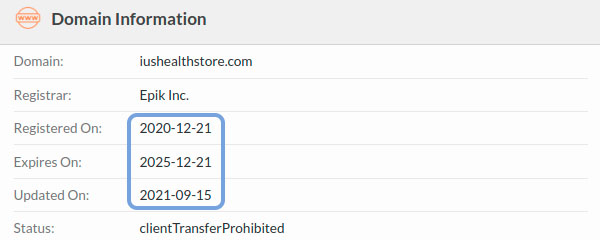 There is an 'About Us' page on this pharmaceutical website where it says that this e-commerce website has been in business for 12 years. This is likely a wild exaggeration of the actual length of time that this online drugstore has been in business.
Business Profile
Publicly available information shows that this e-pharmacy is registered through a company called Anonymize Inc. However, this company is not owned by the owners of this pharmacy website. Instead, it is a non-related for-profit organization that specializes in helping website owners to hide their identities.

On Scamadviser, this e-commerce drugstore has a trust score of 85 out of 100. The featured description says that this online drugstore "might be safe", however it is key to point out that this score may change as this drugstore platform is very new.
Regulatory Approval
On the 'About Us' page of this pharmacy platform, it says that they follow the 'Drugs and Cosmetics Act of India 1940' and also claim that they are "Indian FDA". No evidence exists that this pharmacy website abides by the Drugs Act of India 1940, moreover there is no 'Indian FDA' accreditation. Additionally, this e-commerce website is not a member of any regulatory organizations such as CIPA, the CPA, and MIPA.

On LegitScript, the pharmaceutical website has a 'rogue' classification since it is vigorously non-transparent and avoids being regulated.
Products and Pricing
Very detailed product descriptions exist on the product pages of this e-commerce website. These help potential buyers to understand what they are buying and whether it will provide them with value for money.

Best-Selling Products on This Platform
Another interesting part of this pharmaceutical platform is the 'FAQ' page. Here customers are able to find answers to some of the most commonplace questions.
Neurological Disorders

, in this product category, customers are able to purchase medication that helps with mental illnesses as well as with health conditions that affect your nerves. All of the products available here are pill-placed.

Birth Control

, birth control medication ensure that females and their partners have greater control over their lives. As well as preventing potentially fatal side effects. In this section, you have a wide selection of oral contraceptives.

HIV

, for decades HIV was not a treatable disease. However, thanks to the high-quality drugs found here you are able to both prevent and also treat HIV in a way that stops it from being transmitted to others.

Antiallergic

, the symptoms of allergies can be greatly eased or totally eliminated for a short period of time using these medical products available here. These symptoms include itchy eyes, a runny nose, and sneezing.

Respiratory Tract

, illnesses that affect your ability to effectively breathe can be medicated using products found in this section. Conditions that can be treated using products found here include tuberculosis, asthma, and bronchitis.
Payment and Shipping
Two different payment methods are offered by this drugstore website. First of all, you have Bitcoin, a highly anonymize cryptocurrency. The online pharmacy promises you a 10% discount if you pay using Bitcoin which is suspicious as this cryptocurrency is notoriously hard to refund. If this way to pay does not suit you, then you are offered the ability to pay using credit cards. Although this payment method can also be misused by dedicated fraudsters.

Those that decide to order from this pharmaceutical platform must know about the shipping methods. If you are price conscious then the Standard shipping method is the right one for you, it is cheap but takes between 10 to 21 days to be fulfilled. On the other hand, if speed is important then you can use Express shipping which takes just 5 to 9 days
iUSHealthStore.com Reviews
At the time of writing this article, there was not a single independent review about this pharmaceutical website. This shows, that in reality, the online drugstore is not as popular as it likes to claim.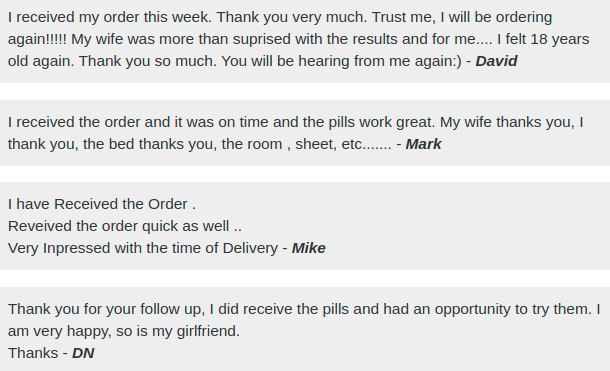 What is interesting is that there are a lot of testimonials present on the online drugstore. Those testimonials happen to have only positive things to says about the way this e-pharmacy operates. Things may look good on the surface, but in reality, this feedback has been faked by the owners of the pharmacy platform.
Is it a Scam or Legit?
This e-pharmacy is a scam, it makes countless promises and outlandish claims. None of which happen to be true. Whoever is behind this online pharmacy is doing this on purpose in order to lure in the most trusting and inexperienced online shoppers so that they can scam them.
On URL Void, this pharmaceutical website has no warnings displayed on its profile page. There is a high chance that the situation will change as more of this e-pharmacy fraudulent practice come to light.
Conclusion
To conclude, Iushealthstore.com is a poorly built fraudulent e-pharmacy. A long list of issues exists about this e-commerce drugstore. First of all, there are parts of this online retailer that simply do not work. Such as the currency and language drop-down menus in the top right of the online drugstore. But this should be the least of your worries, as there is no licensed pharmaceutical provider running this pharmacy website.