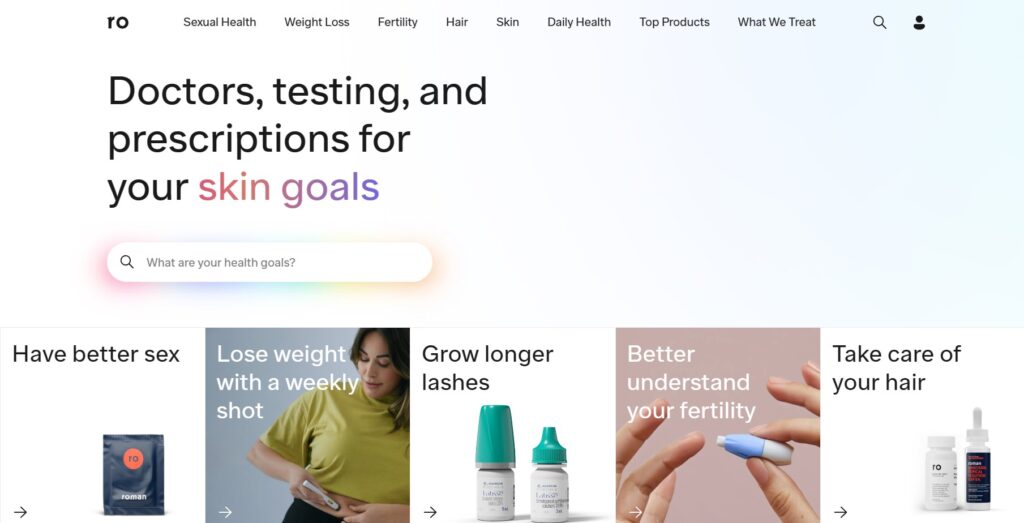 Ro.co is an innovative and convenient online medical website that provides access to doctors, testing, and prescriptions for adults. With a mission to make healthcare more affordable, accessible, and suitable for everyone, Ro.co offers a wide range of medications and treatments for sexual health, weight loss, fertility, and skin issues. The website is designed to provide a seamless user experience, allowing users to connect with licensed healthcare professionals, receive diagnoses, and have their medications delivered right to their doorstep. In this article, we will see if Ro.co is legit, keeping up with its claims, or just another hype.
| | |
| --- | --- |
| Domain Details | |
| Date of Registry | 2010-04-26 |
| Country | United States |
| Main Details | |
| Drugstore Name | Ro |
| Address | ✖ |
| Regulatory Approvals | |
| LegitScript | Certified status |
| CIPA | ✖ |
| Other | ✖ |
| Contact Info | |
| Free Number | +1-424-347-6299 |
| Contact Form | ✔ |
| E-mail | ✔ |
| Shipping Methods | |
| Standard Mail | ✔ |
| Express Delivery | ✔ |
| Free Shipping | ✖ |
| Payment Options | |
| Card | ✔ |
| E-Check or Personal Check | ✖ |
| American Express, Western Union | ✔ |
Domain Information
The domain for Ro.co was registered on April 26, 2010, and is an older domain. This could indicate that the website has been around for a while and may have established a level of trustworthiness over time.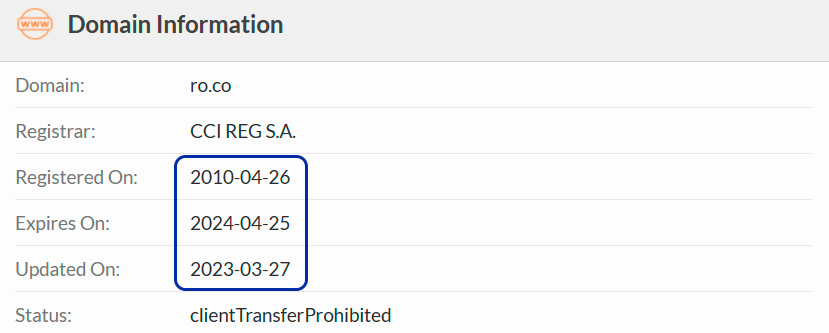 The domain is registered with CCI REG S.A., set to expire in 2024, and last updated in March 2023. Additionally, the domain is listed as "clientTransferProhibited." The domain information suggests that Ro.co is in good standing and up-to-date.
Business Profile
Ro.co has an impressive business profile, offering various healthcare solutions for adults suffering from sexual health, fertility, weight loss, and other problems. The website allows users to connect with licensed U.S. healthcare professionals, including doctors and nurse practitioners, who can provide diagnoses, testing, and prescriptions as needed.
 One unique aspect of Ro.co is that users can chat with doctors and coaches for free anytime, making getting the support and guidance they need accessible. Medications can be delivered within two days, making the process fast and convenient.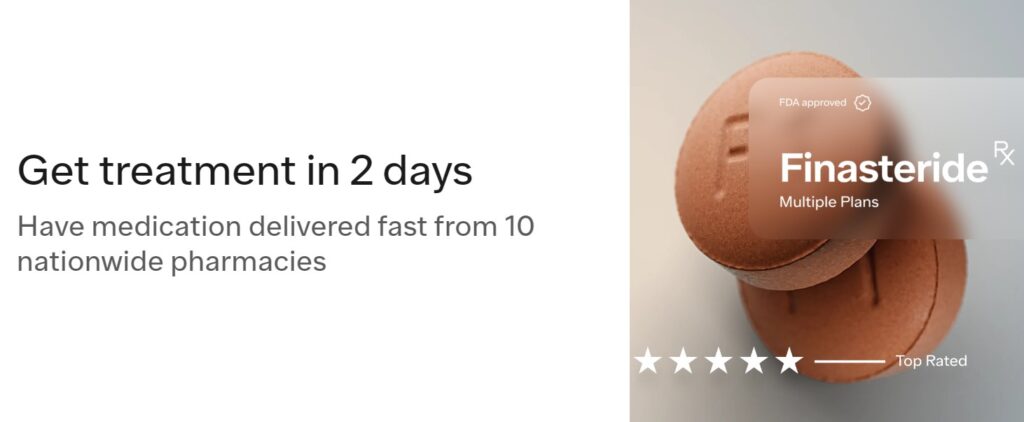 The website also provides information about its founders, highlighting their background and expertise in the healthcare industry. Users can find contact information on the website, making contacting Ro.co with any questions or concerns easy. Ro.co has established itself as a reputable and reliable online medical platform, offering a convenient and affordable alternative to traditional healthcare solutions.
Regulatory Approvals
While Ro.co has established itself as a reputable and reliable online medical platform, it's worth noting that the website has not received regulatory approval from specific organizations, such as the Canadian International Pharmacy Association (CIPA) and the National Association of Boards of Pharmacy (NABP). The lack of approval from these organizations may raise concerns for users looking for a fully regulated and approved healthcare platform.

However, it's important to note that Ro.co has received certification from LegitScript. LegitScript certification indicates that the website has passed a rigorous evaluation process and meets LegitScript's standards for legality, safety, and transparency.
Payment and Shipping
Ro.co accepts various payment methods, including
Visa and Mastercard
American Express
Discover
PayPal
Google Pay
Apple Pay
However, it's worth noting that the website does not provide any shipping information.
It's unclear how long it takes for medications and other healthcare products to be shipped to users or what shipping options are available. It's advisable to contact Ro.co's customer service for more information about shipping and delivery times.
Ro.co Reviews
If we talk about the Ro.co reviews, it isn't very reassuring. According to customer reviews on Trustpilot, Ro.co has received a 2.2 rating of 5 stars based on 37 reviews.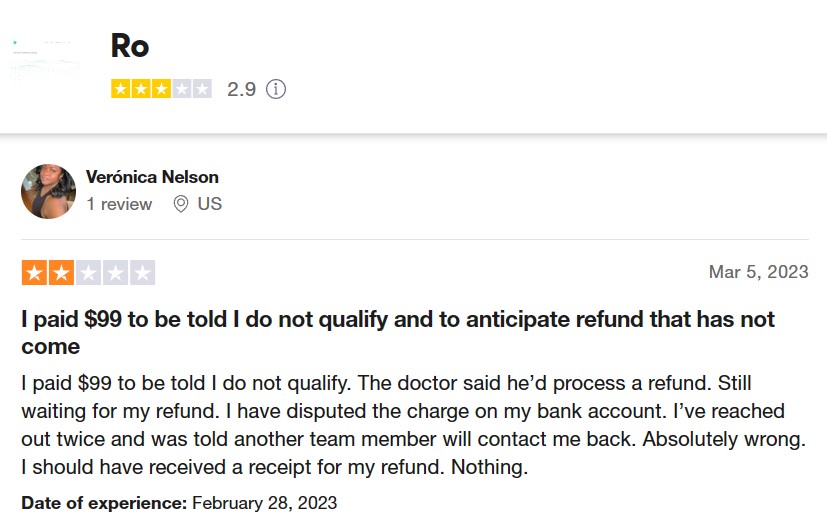 Many customers have complained about late delivery of orders and a lack of transparency in the billing procedures. These negative reviews indicate inconsistencies in the Ro.co operations, which could concern users looking for a reliable online healthcare platform. It's essential to consider both positive and negative feedback when evaluating a company's reputation.
Conclusion
Ro.co is an online healthcare platform that offers various medical services, including doctors, testing, and medication, for adults experiencing sexual, fertility, and other health issues. The website features licensed healthcare professionals and offers free chat with doctors and coaches, which is a huge plus.
 However, the website lacks regulatory approvals from CIPA and NABP, which concerns some users. Additionally, customer reviews on Trustpilot suggest that the website's operations may not be consistent or reliable, with many customers reporting issues with late orders and unclear billing procedures. While Ro.co may offer convenient healthcare options for some users, it's essential to thoroughly evaluate the website's reputation and operations before making any purchases or deciding to seek it to treat your problems.