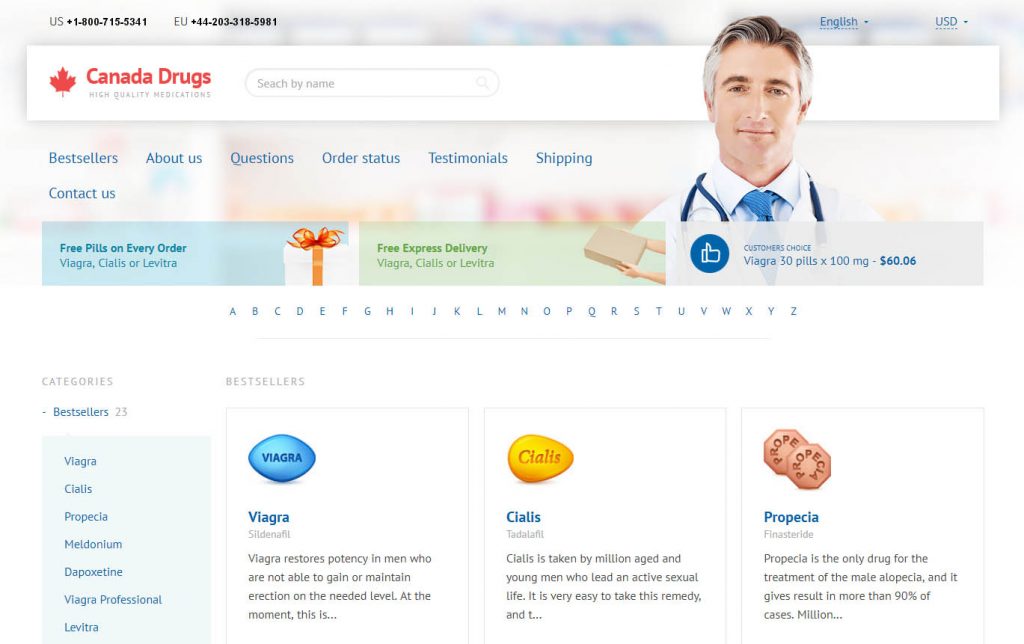 Top-Canadian-Healthcare.com gives the appearance of a Canadian pharmacy store. We check the details of this drugstore and strangely can't find any link to Canada. This isn't the only problem with this store, however, don't purchase with them before reading our findings.
Domain Details
Date of Registry
2017-04-28
Country
Netherlands
Main Details

Drugstore Name
Canada Drugs
Address
Regulatory Approvals
LegitScript
Rogue Status
CIPA
✖
Other
✖
Contact Info
Free Number
US: +1-800-715-5341
EU: +44-203-318-5981
Contact Form
✔
E-mail
✔
Shipping Methods
Standard Mail
✔
Express Delivery
✔
Free Shipping
✔
Payment Options
Card
✔
E-Check or Personal Check
✔
American Express, Western Union
✔
Domain Name Information
Checking the domain name records for this pharmacy we can see that it was registered in 2017.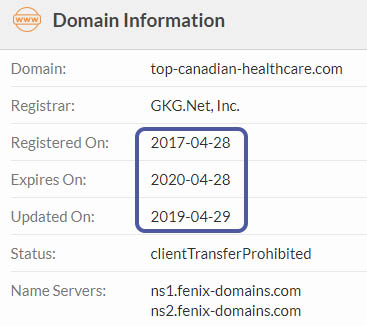 Drugstores which have been operating for longer periods are more likely to be reliable in our experience. So this store's registration of fewer than 3 years does provide more of a risk to customers.
Normally, it should be possible to find the name and address of the business which registered the domain name within the record. However, with this domain name the owner has decided to hide their information with the use of a domain privacy service. For obvious reasons, this is something a scam pharmacy would be keen to do and shows that this store is more likely to be unreliable.
Business Contact Details
It normally isn't a bad thing to find the contact information about the business which operates the online pharmacy.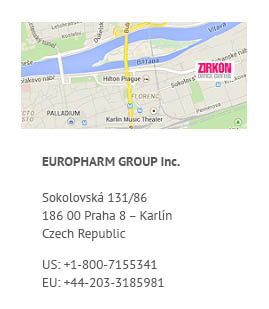 However, this store goes against that norm, providing information about a business which is linked to many other scam pharmacy stores.
They give the name "Europharm Group Inc." and an address in the Czech Republic which we have seen many times before. There is no sign of this business in any official records and the company doesn't have their own website, which is strange for a corporate group that this claims to be.
This is a strange address for what appears to be a Canadian pharmacy.
Duplicate Pharmacy Stores
We have seen this same pharmacy site a number of times before. It has been published on the Internet using different domain names, selling the same products and using the same graphics. These are just a few of these duplicate mirror stores:
health-mall365.com

approvedpharma.com
This isn't the sort of thing you would expect from a trustworthy and reliable pharmacy and shows that this is more likely to be a scam.
Regulatory Approvals
While they may claim to provide top quality medication to their customers, they aren't following any regulations in the selling of drugs online. If they did have regulatory approvals they wouldn't fail to let you know, as it would likely improve their sales.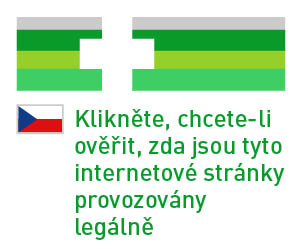 Since this business claims to be located in the Czech Republic they should be following the rules set out by the EU. These rules require them to display the common European distance selling logo on every page of their site which sells meds. This important logo is not found anywhere on their store, however, and means that they aren't following the EU law for selling medication online.
Confirming this finding LegitScript gives this pharmacy their lowest rating of a rogue business. This means that they believe them to not be operating in accordance with the laws they should follow.

Medication on Sale
While they do seem to provide a fairly good range of products on the store, the main focus is clearly men's health drugs. They say that both brand and generic drug varieties are offered by the pharmacy.

They don't give much in the way of information about where the pills are dispensed from. The pharmacy only mentions that the drugs are dispatched from India in the FAQ section of the site and fail to provide any further details of the pharmacy which takes care of the dispensing.
This creates the issue of there being a good chance of the drugs supplied, not being of very high quality. There is a problem with fake and counterfeit drugs being sold and you stand a good chance of receiving them from this store.
Payment and Shipping
Your payment is taken on a different site, which seems unprofessional and they accept the following transaction types:
You are given a choice between EMS and airmail for delivery. EMS or express mail service has the advantage of a shipping number and a faster delivery of 3 to 8 days. Airmail will take between 2 and 4 weeks on the other hand. Airmail costs $14.95 and EMS costs $24.95. If you are willing to spend over $200 they will give you free airmail shipping.
Top-Canadian-Healthcare.com Reviews
This pharmacy has a page full of top-canadian-healthcare.com reviews from seemingly happy customers. These testimonials are, however, completely fake as they are also found on the other duplicate sites.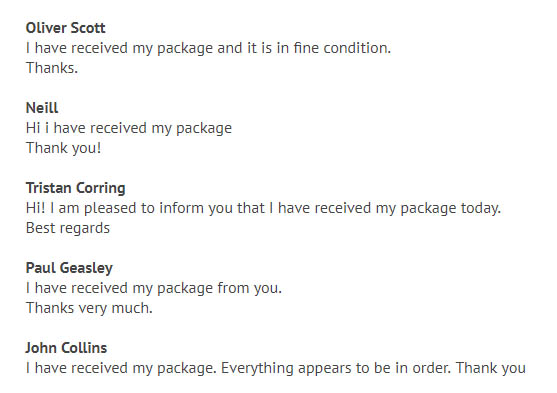 Conclusion
It is impossible to recommend this pharmacy. They lack any regulatory approval and seemingly operate illegally in Europe. This is a mirror store with fake customer testimonials and not much information about where the drugs are coming from. They are a fake Canadian pharmacy with no link to that country.
Possible alternatives

---