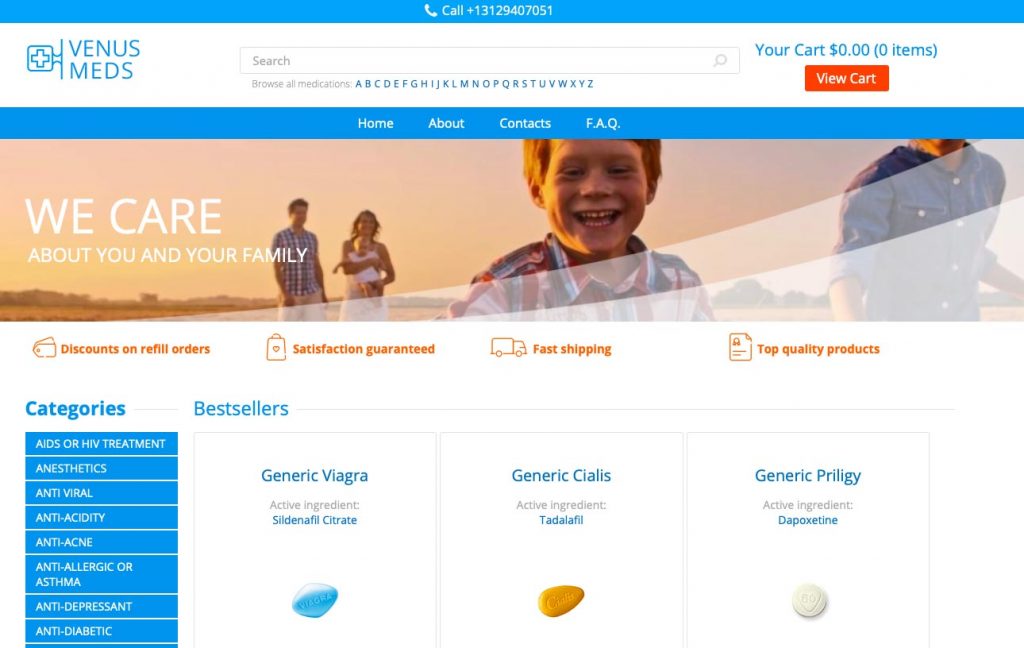 VenusMeds.com is an online drugstore that claims to be selling only top quality pills. They offer fast shipping and say that they guarantee the satisfaction of their customers. A look at what they have to offer, however, casts some doubt on some of the things they want us to believe.
| | |
| --- | --- |
| Domain Details | |
| Date of Registry | 2019-01-22 |
| Country | Russia |
| Main Details | |
| Drugstore Name | Venus Meds |
| Address | Unknown |
| Regulatory Approvals | |
| LegitScript | Rogue status |
| CIPA | ✖ |
| Other | ✖ |
| Contact Info | |
| Free Number | +1-312-940-7051 |
| Contact Form | ✔ |
| E-mail | ✖ |
| Shipping Methods | |
| Standard Mail | ✔ |
| Express Delivery | ✖ |
| Free Shipping | ✖ |
| Payment Options | |
| Card | ✔ |
| E-Check or Personal Check | ✖ |
| American Express, Western Union | ✖ |
Domain Name Information
Information about the domain name the pharmacy uses can be very revealing. In this case, we can see that the domain hasn't been online for too long. The website address was registered in 2019 and this makes it more likely to be a scam site.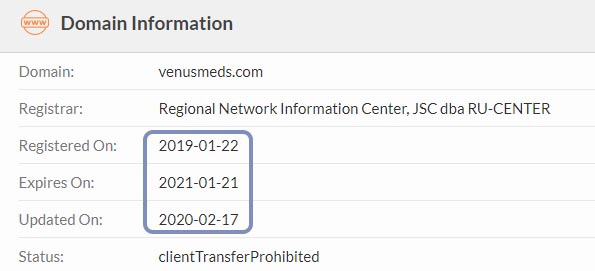 Website owners are supposed to provide their business information when registering the address, though rogue organizations often use privacy services or even use fake addresses to hide their real information. This domain seems to be owned by someone located in Moscow, Russia, and this could raise some suspicions.
Business Profile
Given the domain name is registered to someone in Moscow, you would expect the business to also be located in that city. They do give some information about the business and where they are located on the site, but it isn't Moscow or even Russia.

The information on the site tells us that they are located in Bern, Switzerland. Checking the address they give is a bit of a problem as they only provide their ZIP code and city name.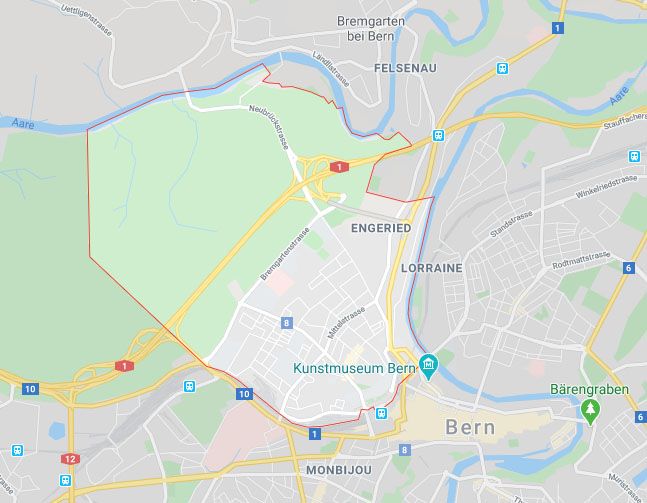 They do also give their business name as "HQC MEDS", and checking this shows that there is also an "HQA MEDS" business located at the almost identical website HQAMeds.com. Discovering an identical mirror site like this isn't a good sign of a reputable business.
Regulatory Approvals
The store offers some certificates at the bottom of their pages. These mean to impress you that the store has some regulation, but only two of them appear to be regulation, with the others being shipping companies or security organizations.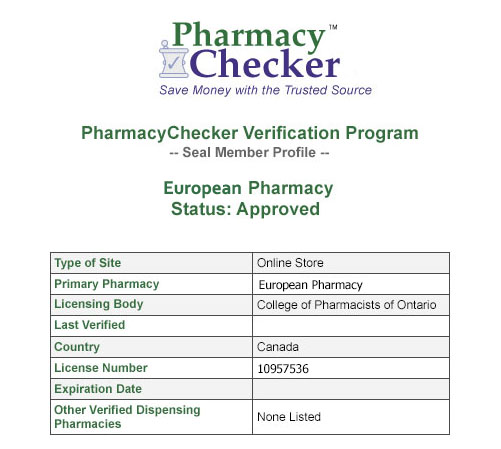 It is possible to check on the regulatory seals, though unfortunately what we find isn't encouraging when we do. Clicking on the seal for Pharmacy Checker doesn't take us to that site, instead, there is a pop-up window. This isn't what should happen, and the certificate they display doesn't even have the name of their pharmacy on it anyway.
Instead, what we have is a crude forgery that has the name "European Pharmacy" badly photoshopped into the certificate. A pharmacy that resorts to using such an obvious forgery to convince their customers that they are legit, probably isn't.
Checking with LegitScript confirms this assessment. They give the store their lowest rating of rogue, finding that they don't follow the rules that they should be for the operation of their business.

Pills on Sale
The store offers it's customers a good range of mostly generic meds, though there are some brand versions as well. The best selling items are popular men's health drugs.
There have to be some concerns about the pills being sold by this pharmacy. Since they don't have any genuine regulation and their address isn't complete, we don't really know where the pills are dispensed from.
This could mean that they aren't very good quality and could mean you are putting your health at risk if you choose to take them.
Payment Methods
The checkout process transfers you to a different domain name to complete your order. This site is secure and you have the option to pay through the following payment gateways:
Shipping Options
Shipping from this pharmacy lacks any options. It will cost you $25 for airmail delivery and it is expected to take 14 to 23 days to arrive.
VenusMeds.com Reviews
The store doesn't operate a page for VenusMeds.com reviews from customers. We were able to find a single customer comment on an independent site, however.
This customer seems very happy with the service provided by the online drugstore and suggests that this store might not be as unreliable as it appears. Though only one customer testimonial isn't exactly definitive.
Conclusion
There are quite a number of problems with this pharmacy. They are using laughably fake pharmacy accreditation, they may be using a fake address, and we can't be certain where the pills are from.