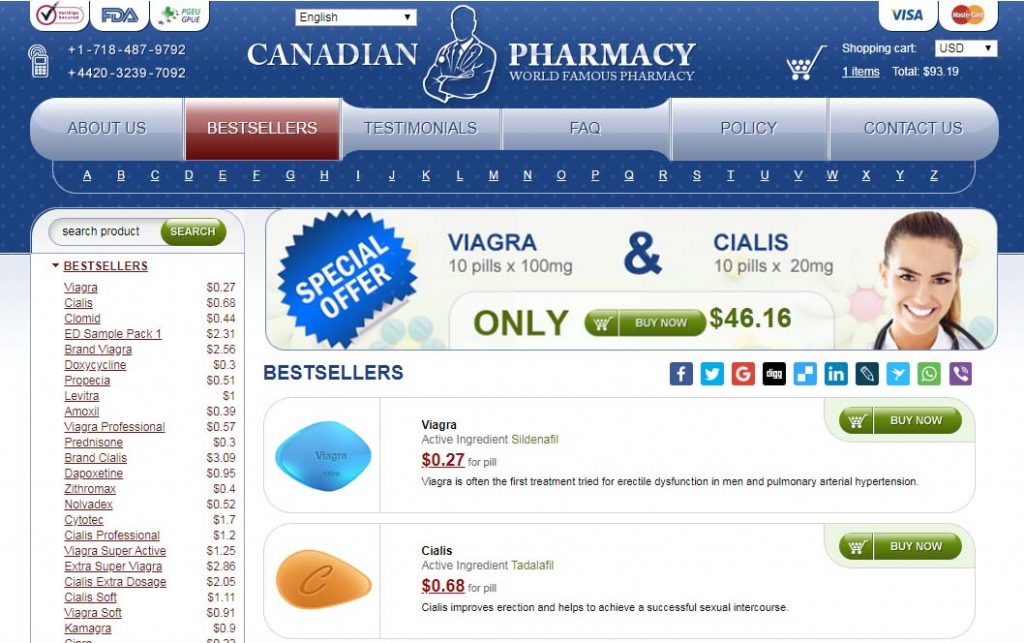 247Meds.net is a pharmacy which boasts of being a world-famous Canadian drugstore. They say that they provide high-quality drugs at the lowest prices. But our look at the store suggests that they are lying about many things.
Domain Details
Date of Registry
2019-04-05
Country
Australia
Main Details

Drugstore Name
Canadian Pharmacy
Address
Unknown
Regulatory Approvals
LegitScript
Rogue status
CIPA
✖
Other
✖
Contact Info
Free Number
US: +1-718-487-9792
UK: +4420-3239-7092
Contact Form
✔
E-mail
✖
Shipping Methods
Standard Mail
✔
Express Delivery
✔
Free Shipping
✔
Payment Options
Card
✔
E-Check or Personal Check
✖
American Express, Western Union
✖
Domain Name Information
When we look at the domain name information for this site we can see that they haven't been in business for long. The domain was registered less than a year ago. It is common to find that scam pharmacies haven't been in business for very long and have less of a track record behind them.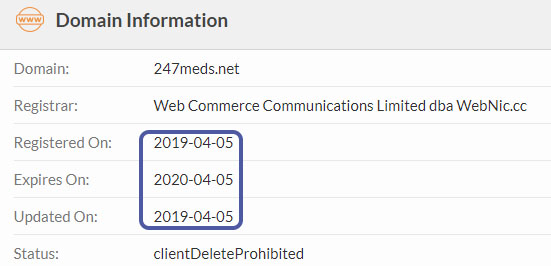 There is some information about the person who owns this pharmacy. They give an address near Brisbane, Queensland, Australia. When we check this, however, we find that though there is a residential street by this name, there isn't a number 75. The street is fairly short with the highest-numbered address being 32.
It is not allowed to put fake details in the domain name records but that appears to be what has happened here.
Mirror Pharmacies
The site is one that we have seen before. It is a template pharmacy which has been uploaded using many different domain names. It calls itself "Canadian Pharmacy" which is strange given the link to Australia in the domain records.
The other mirror sites we have seen aren't reliable and were found to be scams. They have the same text as this site and sell the same pills. A few of the mirror stores include:
Business Profile
The address found in the domain name records isn't repeated in the store. They don't give a business address at all, but they do offer a business name.

They give the name "Canadian Pharmacy Ltd" and this is a name we have seen before, not only on the other mirror sites. It is a fake business name used to try to convince customers that they are a reputable business.
Regulatory Approvals
When it comes to regulation, this store is sorely lacking. They don't appear to be following any rules for the reliable distribution of pills. They claim to have an international license, but since different countries have varying rules for this sort of thing, an international license isn't possible.

Looking to LegitScript confirms this finding. They give the store the rating of a rogue because they don't have any genuine regulation.
Payment Options
This store doesn't have a valid SSL certificate as you would normally expect from an online retailer. This would be a significant problem if they completed the payment transaction on the store, the checkout takes you to a different website, however. Unfortunately, this site, which claims to be secure, isn't. They don't have an SSL certificate here either, so entering your credit card details could lead to your information being stolen.
It is inadvisable to pay through this website, but if you were to take the risk, they accept payment via:
Shipping
You are able to choose between the slower Airmail or faster EMS. EMS or express mail service should see you get your order in around a week and also has a tracking number at a cost of $19.95. Airmail takes 2 or 3 business weeks to arrive at your door but costs $9.95. Free airmail is provided if you spend over $200, free EMS can be had on orders of more than $300.

247Meds.net Reviews
The site has a page packed with 247Meds.net reviews, however, like the rest of the site, it is a mirror of other stores. We have seen these fake testimonials many times before and they don't relate to the service you might find if you used this pharmacy.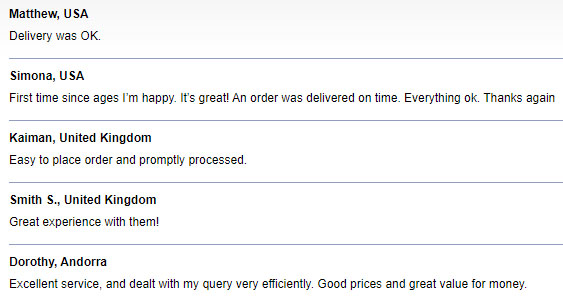 Conclusion
They are a mirror site that doesn't offer anything original. They don't want to tell us who they really are or where they are based, but it doesn't seem to be in Canada. They are likely to be in Australia based on the details in the domain records though these were, at least, partially fake.
Given that this store is happy to lie about everything, there is a high chance that the pills sold will be fake and dangerous to the health of customers as well. Don't take a risk with this pharmacy.