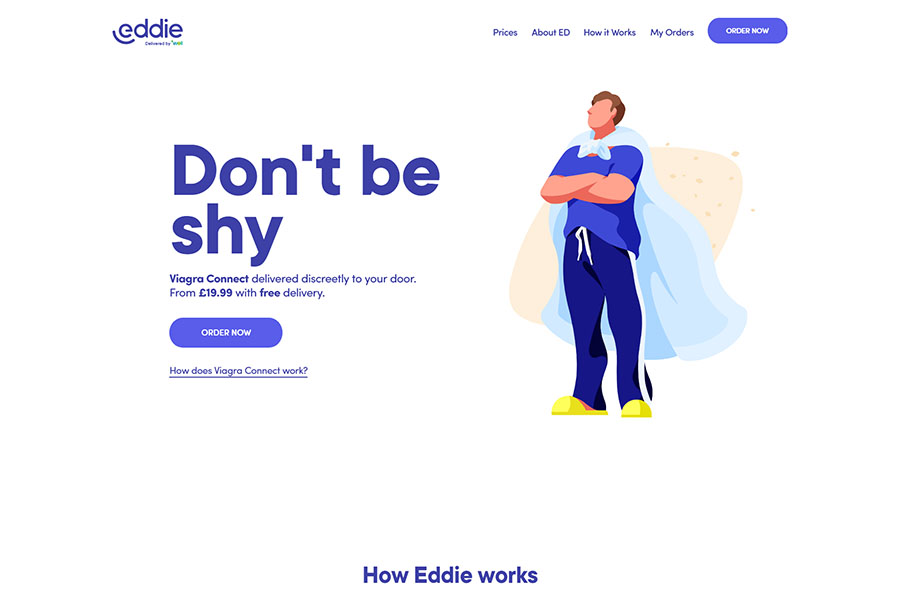 GetEddie.co.uk is a branch of Well, a pharmacy chain in the UK. They sell sexual enhancers. Their goal is to help men who have problems performing in bed. Most of their business is restricted to the United Kingdom. They do not service customers in foreign nations.
| | |
| --- | --- |
| Domain Details | |
| Date of Registry | 2018-04-04 |
| Country | US |
| Main Details | |
| Drugstore Name | Bestway National Chemists Limited |
| Address | ✖ |
| Regulatory Approvals | |
| LegitScript | Not in the Database |
| CIPA | ✖ |
| Other | MHRA |
| Contact Info | |
| Free Number | 0333 010 2222 |
| Contact Form | ✖ |
| E-mail | feedback@geteddie.co.uk |
| Shipping Methods | |
| Standard Mail | ✖ |
| Express Delivery | ✔ |
| Free Shipping | ✔ |
| Payment Options | |
| Card | ✔ |
| E-Check or Personal Check | ✖ |
| American Express, Western Union | ✖ |
Domain Info
This website was created on the 4th of April in 2018. They have a really short lifespan. That is normally a source of concern for most firms. You do not want to deal with any pharmacy that has been in operation for less than five years because the chances that they are legit are quite low. But in this case, the pharmacy is merely a branch of a much bigger corporation. The fact that they only recently opened an online platform for their business isn't that shocking or nefarious. There are plenty of legitimate brick-and-mortar firms with several years of experience who have only recently created websites to take advantage of the online market.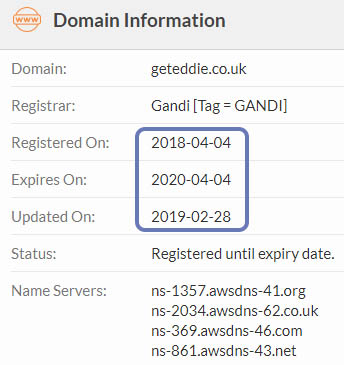 Related Websites
The server this site calls home also hosts two dozen other portals. All these sites and more have very strong trust ratings from ScamAdviser. That works in the favor of this internet pharmacy which also boasts a ScamAdviser rating of 77%. ScamAdviser has identified the US as their country of origin. They are hosted on servers in Seattle.

Business Profile
This drugstore doesn't have the most impressive profile. After all, its life expectancy is so short and it hasn't yet had the opportunity to spread its wings and craft its reputation. However, the company behind the website, Bestway National Chemists Limited, is a different matter. They have been in operation for over seventy years during which time they have helped numerous customers meet their healthcare needs. They also have over seven hundred branches around the UK, making them the largest independent chain of pharmacies in the country. This website is rather a niche, focusing specifically on the distribution of a particular sexual enhancer. The venture claims to have a heart for men. They know that many a man in the UK suffers from sexual ailments.

The website's goal is to make medical solutions to those ailments easier to access. Individuals looking to use this medical portal's services must first register. This involves providing some crucial details. Every order is carefully vetted. Patients must volunteer whatever personal and medical details the professionals behind the website require. It is from this information that the viability of any given order will be determined. Patients can either make one-time purchases or sign up for a subscription service that will allow the site to deliver their drugs to them on a monthly basis. Drugs are only supplied to men over the age of 18 whose conditions have been deemed suitable for the treatment they have requested.
Regulatory Authorization
This website's parent company is officially registered in the UK under company number 09225457. Janice Perkins, their superintendent pharmacist, is also properly registered. Her GPhC number is 2028447. The General Pharmaceutical Council Website can easily verify all this information.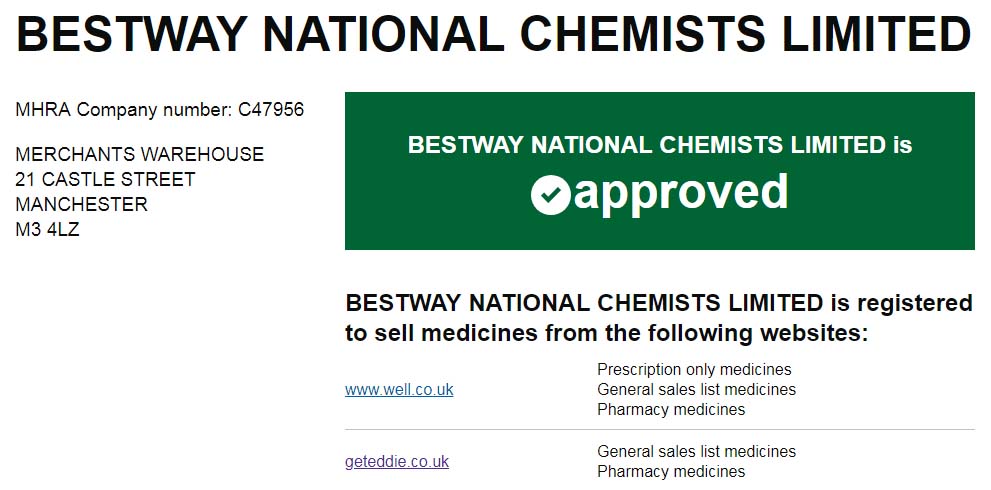 Available Products
The people behind this internet drugstore only sell one type of sexual enhancer and nothing else. You do not require a prescription. But they expect you to talk to your doctor before buying one of their drugs.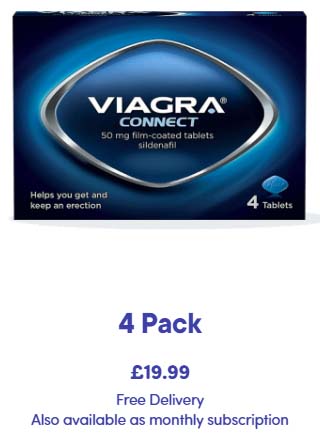 Pricing, Payments, and Deliveries
The prices on this website are no different from those found in any ordinary pharmacy. They also include VAT, so you shouldn't expect to encounter any shockingly low price tags. Payments are made using all major Credit and Debit cards. Your orders will be delivered by Specialist Carrier (Top Speed) or Royal Mail. You should get your pills within three working days. Deliveries are supposed to be free but there are situations that might necessitate you to part with some money.

Reviews
While their parent company is quite well known, this site doesn't have any feedback from customers on the internet. There are just some comments regarding their services.

Conclusion
This pharmaceutical website earns a good trust rating. It is still quite new and most other websites would suffer from such a short lifespan. However, this pharmacy's reputation is augmented by the presence of Well, the company that owns it.
Possible alternatives

---