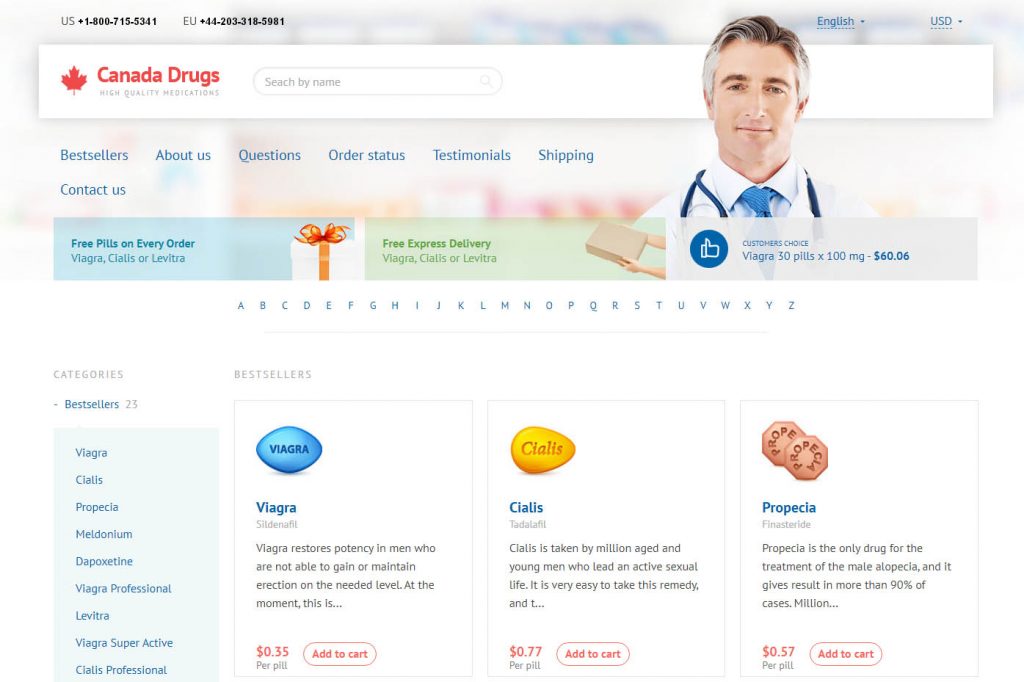 Online-Secure-Shop.com is a pharmacy which claims to have been in business for more than 7 years. They offer free pills and express delivery on orders. But is this a trustworthy drugstore? Our look into their website indicates that they are faking a lot of stuff, however.
Domain Details
Date of Registry
2017-04-26
Country
Unknown
Main Details

Drugstore Name
Canada Drugs
Address
Fake
Regulatory Approvals
LegitScript
Rogue Status
CIPA
✖
Other
✖
Contact Info
Free Number
+1-800-715-5341
+44-203-318-5981
Contact Form
✔
E-mail
✖
Shipping Methods
Standard Mail
✔
Express Delivery
✔
Free Shipping
✔
Payment Options
Card
✔
E-Check or Personal Check
✖
American Express, Western Union
✖
Domain Name Information
Checking the domain name database shows us that the website address Online-Secure-Shop.com was registered in 2017. This could indicate that they are more likely to be a scam site with high-risk pills offered.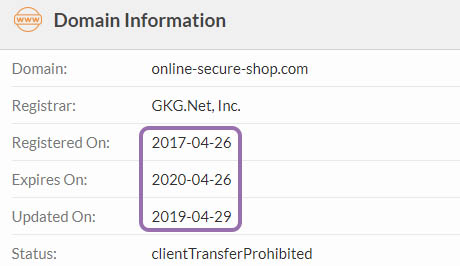 They are also using a domain privacy service to make sure we can't see who owns the site. This is frequently another indication of a scam pharmacy, while we can't be certain from this information it doesn't look good.
Business Profile
This pharmacy claims to have been in business for more than 7 years and this is despite their site only having been registered for less than 3 years.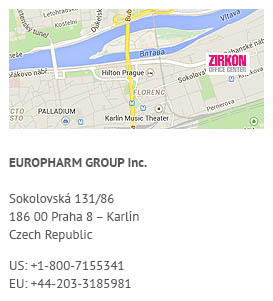 They give a business name on the contact page of the store. You would normally expect this to be a good thing, but it isn't here.
We have seen this business name and address on many other sites and believe it to be fake. There is no sign of this business in official databases and they don't have a corporate website.
They use the name "Canada Drugs" as their site logo but then give an address in the Czech Republic. How can they be selling Canadian drugs from an eastern European country? They can't, we suspect they have no real link to either country.
Regulatory Approvals
There is no mention given on the store about having any regulation. Neither do they have seals which show they are adhering to high standards. This could suggest problems with the pharmacy.

Checking with LegitScript we see that they haven't got a good opinion of the store from their review of it. They give the site their lowest available rating of a rogue pharmacy.
Medications Offered
The store offers a fair range of products which are both brand and generic types. Their best selling products are the popular men's health drugs and prices seem low.

Further to the lack of genuine information about where this store is located, they also don't let us know where the pills are coming from. This is a great concern and suggests that the truth behind this, isn't something they want us to know.
Perhaps the drugs are dispensed from China, Pakistan or India. We don't know the truth since they don't want to tell us. This increases the chances of low-quality pills being sold by the store. The low prices also suggest that this is the case.
There is a risk to your health if you rely on those pills since nobody can be sure they really have the active ingredients they claim.
Payment Methods
The payment section of the checkout is completed on a different website, this has some basic security and they let you pay using:

These limited payment choices aren't what you would expect from a reputable pharmacy site and once again indicates they are likely to be a scam.
Shipping
They offer to send your order to you using two methods of shipping which are Airmail or EMS.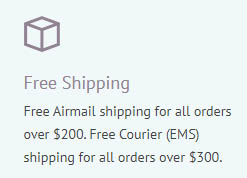 Express Mail Service will cost you $24.95 and is expected to take 3 to 8 business days. Airmail will cost you $14.95 with the delivery time of 2 to 4 weeks. Airmail doesn't have tracking but EMS does.
Free shipping is available.
Online-Secure-Shop.com Reviews
There is a testimonial page for Online-Secure-Shop.com reviews. This features a good number of positive comments from customers. However, reading through them shows that they are very familiar and are also found on many other pharmacy testimonial pages.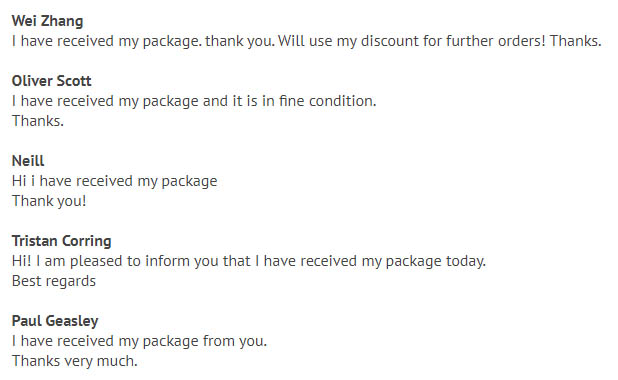 The use of fake customer feedback shows how willing the owners of this pharmacy are to try and mislead their customers.
Conclusion
This pharmacy thinks it is acceptable to use fake business details and fake customers' feedback. There are claiming to be a Canadian drug supplier, which is also fake, and there is a real risk of fake pills being sold by this pharmacy. We have to wonder what else they are faking!