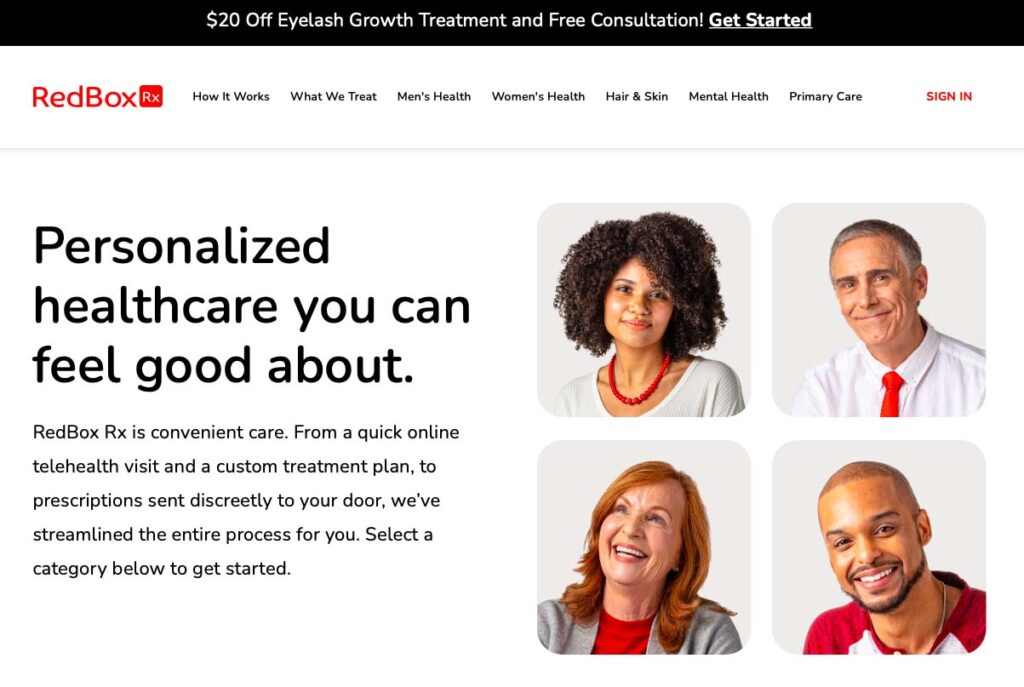 It is always a good idea to dig up more information about the pharmacy before ordering medicine from the same. Today too, we will help you highlight one such pharmacy. Our RedBoxRx.com reviews will highlight every aspect of this pharmacy so you can understand if it is legit or not.
| | |
| --- | --- |
| Domain Details | |
| Date of Registry | 2021-05-28 |
| Country | United States |
| Main Details | |
| Drugstore Name | Red Box Rx |
| Address | |
| Regulatory Approvals | |
| LegitScript | Certified status |
| CIPA | ✖ |
| Other | ✔ |
| Contact Info | |
| Free Number | +1-844-733-2697 |
| Contact Form | ✔ |
| E-mail | ✔ |
| Shipping Methods | |
| Standard Mail | ✖ |
| Express Delivery | ✔ |
| Free Shipping | ✔ |
| Payment Options | |
| Card | ✔ |
| E-Check or Personal Check | ✖ |
| American Express, Western Union | ✔ |
Is Redboxrx.com trusted and safe?
Redboxrx has an average to good trust score. It looks like redboxrx.com is legit and safe to use and not a scam website. The pharmacy has a trust score of 92 out of 100.
Reviews of redboxrx.com are positive. Positive Trust Score is based on automated analysis of 40 different data sources that we check online such as technology used, company location, other websites found on the same web server, etc.
Websites scored 80% or higher are generally safe. Nevertheless, we strongly recommend that you do your own verification of each new website where you plan to make a purchase or leave your contact details. There have been cases where criminals have purchased highly reliable websites. You can use our article "How to recognize a scam website" to form your own opinion.
Regulatory Agencies
The pharmacy provides you with FDA-approved medicines. Not only that, but the prescriptions are also FDA-approved. It says on the pharmacy's homepage.
Certified not only that, we believe that a pharmacy of a multi-billion-dollar parent company must comply with all regulations. Also, it uses only US-licensed medical providers to dispense prescriptions to you. The pharmacy is certified by LegitScript.

When you go with this pharmacy, you follow all the rules. You don't have to worry about substandard drugs.
Friendly Pricing
The consultation charge for this pharmacy is approximately $59. However, this may vary depending on the treatment you seek. Not only that, there may be some follow-up charges. The pharmacy offers:

Men's health
Women's health
Hair & Skin
Mental health
Primary care
Fda-approved when you compare drug prices with other pharmacies that sell branded drugs, drug prices are consistent. You can also save a few dollars.
Although you may not be able to save a significant amount of money, you will undoubtedly not spend much when you go ahead with this pharmacy.
To keep prices low and save patients hassles, RedBox Rx does not accept insurance or discount cards. However, they do accept HSA and FSA cards.
RedBoxRx Consultations
To be prescribed, you will need the advice of a healthcare professional. Costs range from free to $59 from the pharmacy, depending on your medical needs.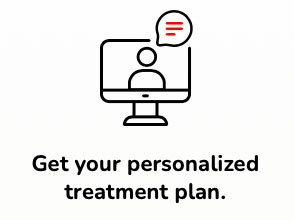 Most consultations involve messaging between the patient and the doctor. In some cases, depending on the rules in your state, you may need to have a video call with the doctor. Also, if you are seeking treatment for anxiety, depression or COVID-19, a video call is required.
RedBoxRx.com Reviews
his pharmacy has not been in business for very long, they are unlikely to receive a large amount of feedback. When we checked RedBoxRx.com reviews, we found only a single comment.

This customer gave their feedback on Facebook and they are very happy with the service they received. Although it would be nice to find more customer comments than ours, this is not surprising since the drugstore is only a year old.
Conclusion
If you read Redboxrx.com reviews you may have understood everything. It seems that this drug store is doing what it should ensure that its customers are safe and well served They have regulatory approval from LegitScript, they are part of a large company, and they offer advice.
It has an excellent pedigree and is backed by a credible parent company. You can go ahead and order, but it's always a good idea to stick to your prescription when ordering from this pharmacy.
Their prices may be better, and they may be clearer about where the drugs are dispensed from.