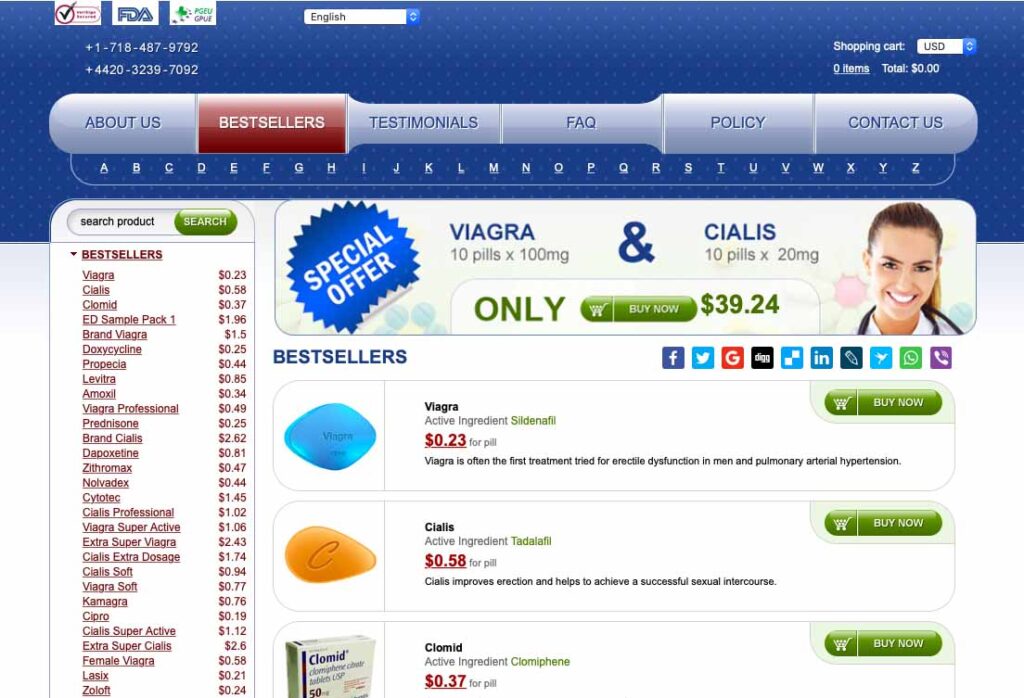 The online pharmacy World-Medic-Store.com promotes itself as a global leader. Should you take advantage of their client discount on medicines? Based on our research, we conclude that buying from this online pharmacy would be a mistake.
Domain Details
Date of Registry
2020-08-27
Country
Russia
Main Details

Drugstore Name
Canadian Pharmacy
Address
✖
Regulatory Approvals
LegitScript
Rogue status
CIPA
✖
Other
✖
Contact Info
Free Number
+1-718-487-9792
+4420-3239-7092
Contact Form
✔
E-mail
✔
Shipping Methods
Standard Mail
✔
Express Delivery
✔
Free Shipping
✔
Payment Options
Card
✔
E-Check or Personal Check
✖
American Express, Western Union
✔
Domain Information
This pharmacy can't have been operating online for very long, as evidenced by the fact that they recently registered the domain name they use. The store is more likely to be a scam because the address was registered less than two years ago.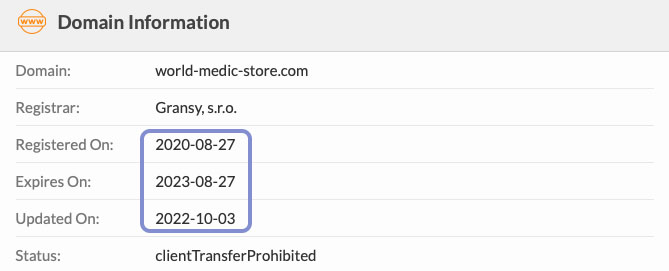 The true owner of this pharmacy site is unknown since a privacy service protects private information. Given the location of this domain privacy service, Russia is a likely candidate for the store's owner, though we have been unable to confirm this through our data.
Domain registered on: 27-08-2020
Host country: RU
Contact: +1-718-487-9792, +4420-3239-7092
Business Profile
The address of the pharmacy is not listed on their website. We cannot tell if the pharmacy is legitimate or operating legally without knowing its physical location.

Canadian Pharmacy Ltd. is listed as the company name on the pharmacy's website. This might make you feel good about the medicine store, but you shouldn't. The store's name is similar to numerous other bogus pharmacies, which doesn't bode well.
We were unable to verify that this company exists or that it complies with all applicable laws and regulations by conducting an Internet search using the given company name. While the name of this drugstore would lead you to believe otherwise, it is highly unlikely to be located in Canada.
Regulatory Approvals
There are no government seals to reassure customers that this pharmacy is operating lawfully. There is no Canadian regulatory seals present, nor are there any other accrediting symbols.

Confirmation with LegitScript reveals that they, too, do not recommend this pharmacy. They rank the pharmacy as the worst kind of illegal enterprise that lacks the proper licensing.
Available Products and Pricing
The selection of goods available at this drugstore is about par for the course. The site caters primarily to guys and offers only generic medicines for their health problems.
While the store's low prices, it has numerous glaring issues on its production sites. They sell a wide variety of generic drugs but don't disclose where they were made.
Because of this, it's possible that the pills supplied in the shop are of poor quality and perhaps harmful. It's even more obvious that this pharmacy is a scam because we have no idea where the medicines come from.
You should be aware that there is a high probability that the medications you receive from this pharmacy will not help your ailment if you choose to buy them here.
Payment Options and Shipping Methods
The pharmacy's main pages are less secure than one would hope. It's a relief, though, that the checkout process actually takes place on a different, more secure website. Your medication purchases can be made with any major credit card.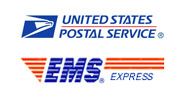 On the final billing page, some extra fees weren't initially disclosed. Although insurance and discreet packaging are typically included in the price at pharmacies, this one wants to add them for an extra fee. Thankfully, you may skip over those unnecessary costs by deselecting the corresponding boxes.
World-medic-store.com Reviews
There is a section of the pharmacy's website dedicated to World-Medic-Store.com testimonials. Unfortunately, we've seen these same comments, which are not real.
Scam pharmacies frequently utilize fabricated reviews to persuade potential clients that shopping with them is risk-free.
Conclusion
There are a lot of issues at this drugstore that makes us quite worried. The pharmacy isn't licensed, we don't know who owns it or where it's located, and the reviews are obviously made up.
Because of these issues, we are strongly against making a purchase from them.