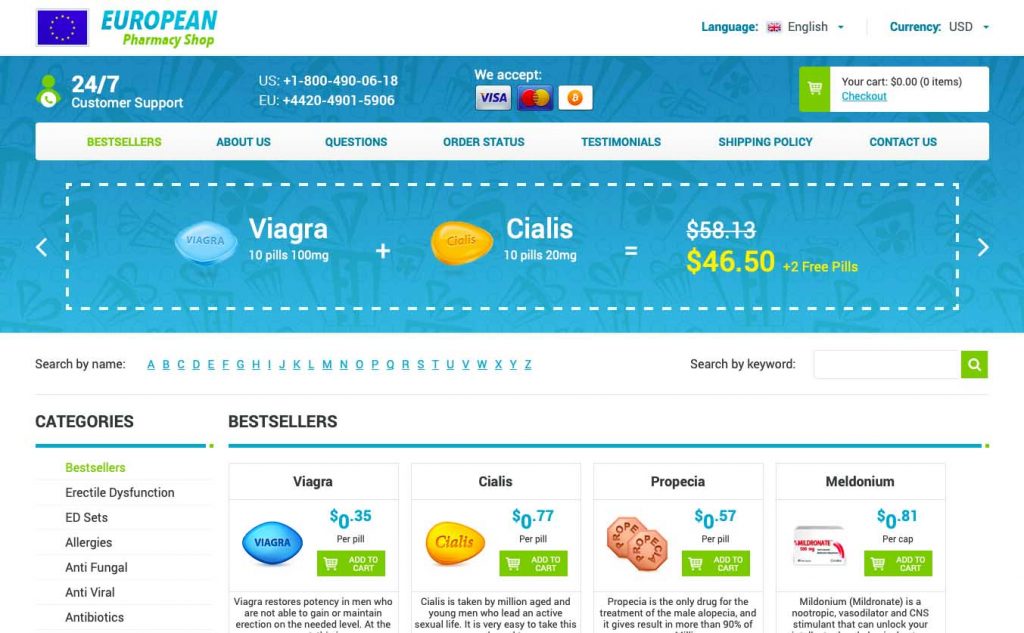 Discount-Tabs.com is an online drugstore boasting of the highest quality generic drugs and fast delivery. Their prices also seem very cheap, but is this a good store to make a medical purchase from? Our review of what they have to offer highlights many problems that should concern you if you are looking to purchase pills from this pharmacy.
Domain Details
Date of Registry
2018-02-18
Country
Unknown
Main Details

Drugstore Name
European Pharmacy Shop
Address
Fake
Regulatory Approvals
LegitScript
Rogue status
CIPA
✖
Other
✖
Contact Info
Free Number
+1-800-490-06-18
+4420-4901-5906
Contact Form
✔
E-mail
✖
Shipping Methods
Standard Mail
✔
Express Delivery
✔
Free Shipping
✔
Payment Options
Card
✔
E-Check or Personal Check
✖
American Express, Western Union
✖
Domain Information
Looking at the records for this pharmacy site, we can see that they have only been in business since 2018. This isn't a particularly long time for a pharmacy to have been in business and therefore makes it more likely that they are a scam operation.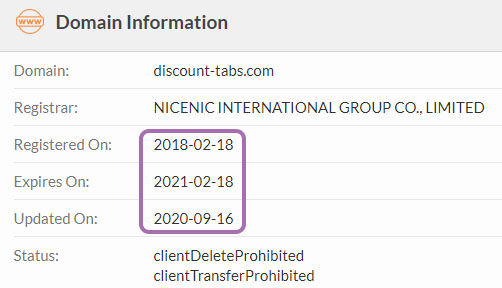 There should be some information about who owns this site in the domain name records. However, there is no information to be found about who owns this store. This might be because they're using a privacy service to hide their information from anyone who wants to look, and naturally, that isn't ideal.
Business Profile
The pharmacy is using the business name Europharm Group Inc. with an address in the Czech republic.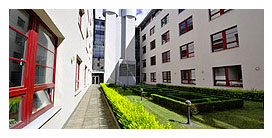 We have seen this business name and address many times before. While it might appear to be good to have a business name the address, it isn't the case with this store.
They are linked to many other scam pharmacies suggesting that this isn't a great pharmacy to put your trust in.
Regulatory Approval
They call themselves "European Pharmacy Shop" and give an address in the Czech Republic, so you would expect them to be following the rules for selling medicines in the EU. The European rules require that they display a logo on every page of their site that sells meds, and that they are registered with a European regulator.
This important logo is nowhere to be found on their site, and a check with an agency that should have them in their database returns no results.

When we check with LegitScript what we find isn't good. They are listed as a rogue internet pharmacy that lacks the appropriate verification to legally operate.
Medication Sold
The pharmacy seems most keen on selling men's health drugs, with both generic and brand options offered. Their prices are quite low, possibly too low.
Looking at the product pages for what they sell doesn't reveal any information about who manufactured the drugs. We also aren't told where the drugs are dispensed from. This massively increases the risks that the pills being sold by this pharmacy are not going to be of very high quality.
Payment Methods
For this pharmacy, you will complete your transaction on a different website. This other website does have a basic level of security, with some logos from security providers. However, we can't be certain that these claims of security are completely correct, as the logos don't link to a validation site. You can pay with:
Shipping
The store offers airmail and EMS shipping for the same price, $24.95. The best choice, therefore, is to go for EMS shipping as it is faster and provides a tracking number. They will also charge you $6.95 for delivery insurance, though this is something that should be included automatically for no extra cost. You can, however, opt-out of paying this charge if you wish.
Discount-Tabs.com Reviews
There is a testimonials page for Discount-Tabs.com reviews. This would seem to show that the pharmacy is really serving their customers very well, with only 4 and 5 star reviews.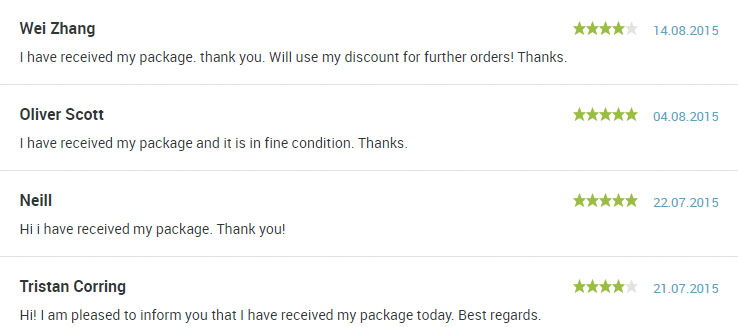 The testimonials on this page are dated, telling us that they were written in 2015. Since we know that the pharmacy is only been online since 2018, this is rather strange and suggests that these are fake testimonials. In fact, we have seen these testimonials on many other scam pharmacy stores, and they are completely fake.
Conclusion
Nothing we have found about this pharmacy store suggests to us that they are a reliable business to get your medications from. They are using a fake business name and address, with no information about where the meds are coming from, and the site appears to be site be very generic similar to many other rogue pharmacies.